Are you about to start the application process to the Big 4 firms of PwC, Deloitte, KPMG and EY for a graduate traineeship?  If so, this is the course for you.  I don't want you to make any mistakes that can cost you the chance of getting interviewed by these prestigious firms.  With my own background as Head of Recruitment at Deloitte and KPMG I know exactly what they are looking for on these applications and the standards are high.  Don't leave your career to chance, take this course and make the right impression from the outset to make sure you get interviewed.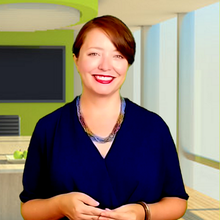 Global Interview Expert
Clare Reed
I have been a professional interviewer for twenty years and what I don't know about interviewing isn't worth writing about. I have worked globally, interviewing thousands of candidates, in my role as Head of Recruitment at KPMG, Deloitte, Intel and have been a headhunter for many global brands including Cap Gemini Plc, Kerry Group Plc and numerous leading Legal firms and IT companies. Aside from interviewing, I have worked as an international corporate interviewer trainer for many companies worldwide including, KPMG, Deloitte, Ireland's health service - the HSE, amongst many other prestigious clients. My business is helping people excel and achieve success in their interviews. Having been sat, throughout my career, on the interviewer side, banging my head, 'metaphorically', on the desk, whilst listening to bizarre and messy answers, I love nothing more than guiding my clients through the hurdles of the challenging application and interview process to help them achieve their goals and career aspirations.
1

Introduction to How to Make Sure your Big 4 Graduate Applications Gets you Interviews

2

The Application Form - What it is.

How to Impress the Human Screeners

The 'Why you Want to Work Here' Section

Your Biggest Achievement Section

What is the Company you most Admire - Commercial Awareness

Other Elements on the Application

3

Will you get an invite to Interview?

4

Bonus Chapter for Those Currently on an Internship

How to Make the Most of Your Internship to Help your Graduate Application